For this third instalment of Fashion Industry Fitness Myths, I've had the pleasure of chatting to former professional model and fitness dynamo, Christine Dash. Known to many of us as 'Dashinista' on Twitter, Dash (pictured below) has a wealth of experience within both the modelling industry and the fitness world – here she shares her story…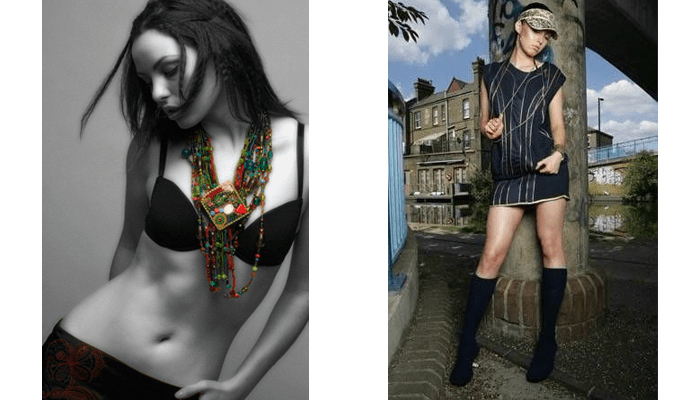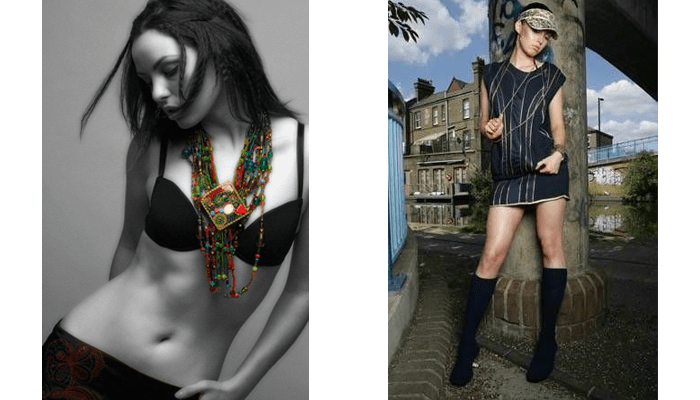 Tell us a little about the pressures of staying sample sized?
While fashion often coverts and celebrates unconventional looks, there is not very much room for unconventional sizing – unless you are very lucky. Quite simply, staying sample size means that you are able to get more work.
Some girls can maintain sample size on a diet of fast food and booze, for others – like me – it takes more work and this can be done in a healthy or unhealthy manner. However you do it, one thing is for certain – it is always on your mind.
Were you advised to eat and train in a certain way to get jobs? How has this changed?
I was never explicitly told to do something unhealthy to change my weight or body shape, but a number of times I was put forward for jobs where the brief didn't match my statistics and there was a certain kind of disregard for what I would actually have to do to make those changes in time for the job. When you are working with such short timescales, there isn't much time to do things the healthy way (particularly if you are already in pretty good shape!) but the agency hadn't explicitly told me to do something unhealthy.
When I was modelling, diet and training were just a means to an end, it was all about ending up with a calorie deficit at the end of the day. I didn't really focus on the quality of the food I was eating or the exercise I was doing, and one thing I was told was to avoid was weight training because allegedly it would make me bulk up – that is a biggest difference in my training now compared to then. There are really brilliant trainers, like The SBC and Julia Buckley who are positively challenge preconceived ideas about the way women should exercise.
What is the physical and psychological impact?
It can be frustrating to see someone being 'rewarded' for unhealthy habits by winning a job and if I didn't have such good support from my boyfriend, family and friends in the industry, then I could have ended up in a very unhealthy place by trying to replicate those habits. I can totally see how very young girls, particularly girls who move to work in a different country, can be sucked in to an unhealthy lifestyle.
However, I tried to separate how I felt about my appearance professionally and personally. Sometimes I had to accept that my 'look' wasn't right for a job, but that didn't mean that there was something wrong with the way I looked.  You have to keep in mind that clients can, and do, cast to incredibly specific requirements, and it is simply impossible to alter yourself to fit every job.
Contrary to a popular media belief, I actually find the knowledge of the amount of post-production work that goes on after a photoshoot quite reassuring. It is futile to compare yourself to a photo in a magazine because no-one – not even the model herself – really looks like that.
Do you feel the industry as a whole is starting to adopt a healthier approach?
Yes, I think the industry is starting to introduce more and more measures to protect models. I was really excited to hear that Vogue has signed a contract to honour the new Equity Code to ensure that models have certain protections while at work.
Everyone I worked with had an opinion on the best way to lose weight, and this advice was often unhealthy and always contradictory, even when it was given with the best intentions. I think that has started to change now, people are more educated about the best way to keep fit and healthy and the old myths about weight loss are starting to disappear. I know this sounds cynical, but I think that some of the changes in the industry are because the healthy look is more fashionable these days.
Thanks Christine for adding another fascinating layer to this discussion! I think that final comment warrants an article of its own – what are everyone's thoughts on this idea?
Stay tuned for Part 4 and please get in touch with your own stories and experiences of fitness within the fashion industry! And if you haven't read them yet, be sure to check out Part 1 and Part 2.
Save