Tell us what you…
Do for a job?
I am a choreographer, yoga instructor, movement artist and creative movement coach based in London.
Do for fitness? 
I practice in many different ways with the intention to keep my body mobile, strong and healthy and to keep my mind in the present moment. I listen to my body and the kind of practise it needs that day.
I love to practise outdoors, starting my day with the 5 Tibetan Rites has been my newest addition into my routine. I either do yoga in the park or go take a class, or i'll box, muay thai or go to the gym.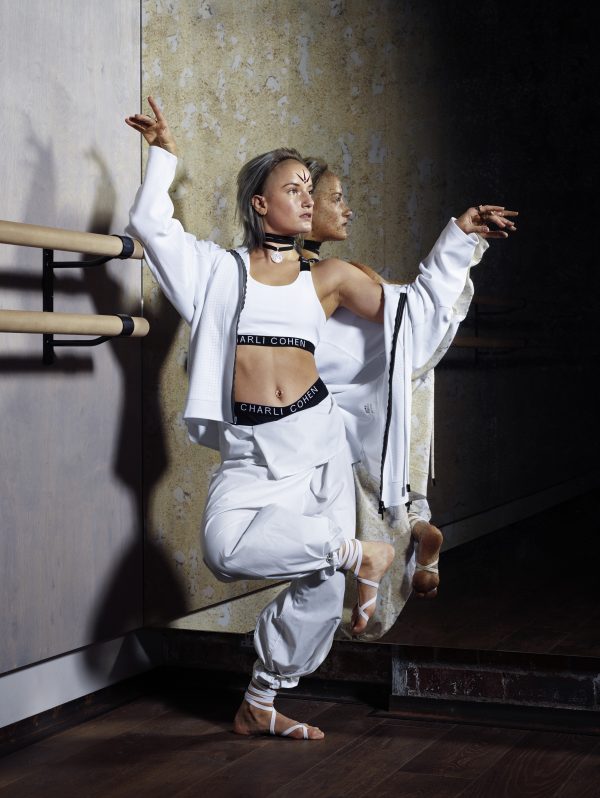 Do for fun?
I love expressing myself creatively and artistically through movement and breath. I love creating and coming up with new practice routines that get me exhausted and make me feel empowered.
I love sharing my experience and insights with others whether that be in an open practise, 1 on 1 session or regular class. I also love to learn new skills and I will always have a good time listening to my reggaeton jams, ha!
Best adventure you've had?
There are a few, but earlier this year I got to experience something I wanted to do for a long time. I went to Thailand, Phuket and went to Ido Portals annual Movement Camp. Before the camp I trained intensively for a few days in Muay Thai, Muay Boran and Krabi Krabong for the first time. Training and practicing in the humid heat is one of my absolute favourite things to experience.
Best adventure you'd love to have? 
To live out of my suitcase for a while and travel all over the world performing, practicing, teaching and choreographing movement and breath for different projects, events, collaborations and campaigns.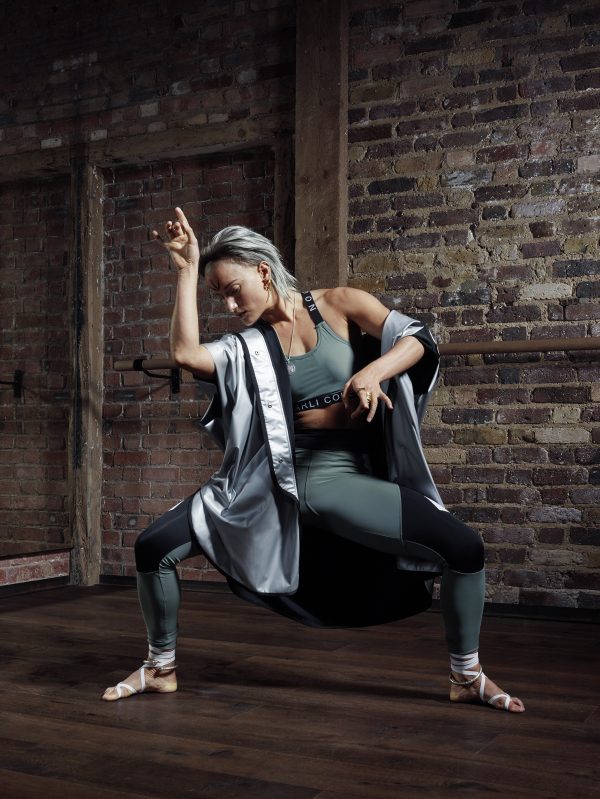 Tell us more about what you do: 
CalmQuality is a concept, a practice, a way of living and a state of heart in which I have been working on and practicing (consciously) since 2012.
It describes my holistic approach to my artistry and how I decide to invest my time and energy into.
It's a concept that I want to share with people to help raise our self-awareness and bring more peace to this planet, to our mother earth.
'Calm' is what I relate to as the practice of: solitude, observation, patience, trust, gratitude and breath. It all leads to a better understanding of 'self' and allows us to connect deeper to our truth.
The consequence to this practice is Quality. Quality of our overall life and how we feel about ourselves. It enhances our well-being and appreciation for what is.
I use my classes and private sessions with clients to help them understand and experience the same concept for their movement and performance (part of my personal creative movement coaching with artists).
CalmQuality is still in development as a business and brand, but I am happy and excited to be sharing more about it in the very near future, so if you connect and relate, keep in an eye out.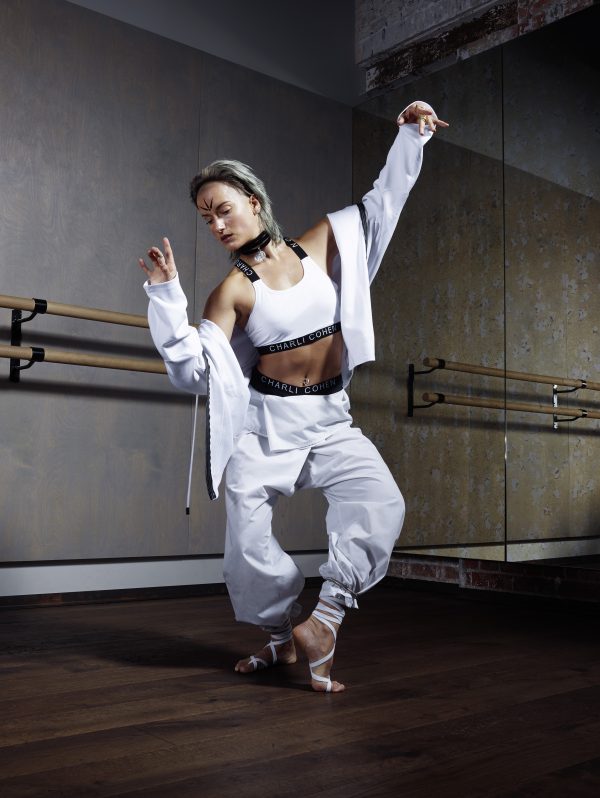 How did you start?
I am a big fan of writing and journaling, observing my surroundings and spending time alone. I believe that is what lead me to become more aware of what it is that I am here for in this life time.
I filled many books with thoughts about what makes me feel at home in myself, what is allowing me to connect on a deeper level and opens me up to unconditional love.
Moving to London almost 3 years ago has helped a lot to clarify everything, what is really going on inside for me and what I am about in life and in my artistry.
I have been tested a lot, London is a busy place with a lot of different energies and if you're not aware of it, you can quickly lose yourself in distraction by the superficial.
With time, I started to understand more and more the importance of embracing and accepting my natural gifts and talents, my way of being, as this is what a lot of people would always appreciate when spending time with me.
So, through continuous observing and journaling my experiences, thoughts and the way I express myself through movement, Istarted to understand that it is not so much about what I do, but how I do it.
Right now I am focusing on spreading CalmQuality through my performance and my movement, writing and speaking about my creative, spiritual and physical practice and writing through social media and in my classes. Planting more seeds.
Why did you start?
Healing. CalmQuality is a very personal process that I experience, practice and live. There for I know and feel how beneficial practicing my 'Calm' is in order to be able to execute my 'Quality'.
I have a deep knowing that it is my responsibility to share this with others, support them in embracing their very own natural gifts and talents and support artists to connect deeper to their truth and essence and bring more authenticity to their craft.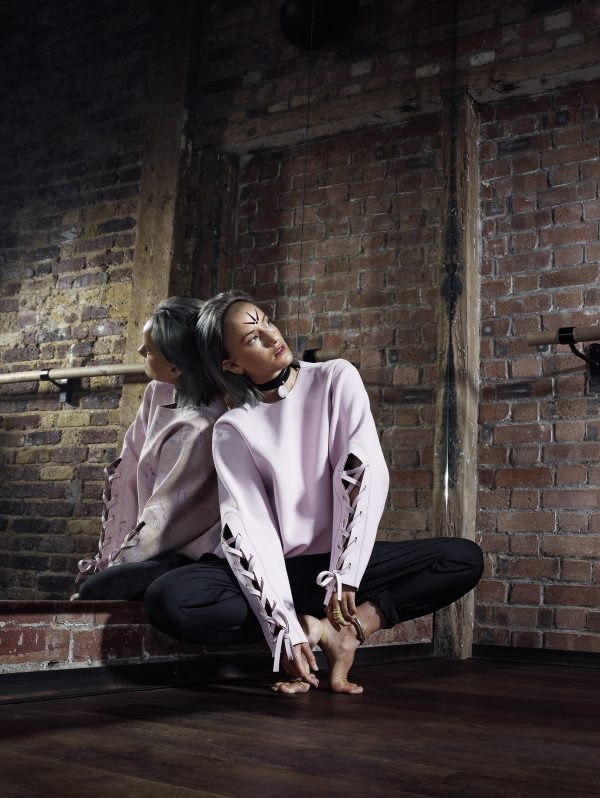 Biggest love? 
Experiencing and seeing the people I work with reaching levels and moments of pure essence in their movement and being. I am grateful for the fact that I am constantly learning and observing myself while in the process of teaching and helping others.
CalmQuality is such a personal process, it takes a lot of focus and discipline. I love that, it deeply reflects the knowing of my own worth. My practice gets tested in many ways, but I strongly believe that I can only share with others, what I am able to tune into and experience myself. As I am going through healing, I am giving others tools and energy to support theirs, and that again, is healing me, so it's a full cycle.
Biggest challenge? 
At the moment, the biggest challenge is to put everything into the right words to give people a better idea of what CalmQuality really is about. I am working on this, and I can feel that the seeds I have been planting over the past few years are beginning to sprout results.
Fun fact about yourself:
I am one of the undead creatures chasing Tom Cruise in the recently released Hollywood movie 'The Mummy'.
Top tip for someone wanting to start a career in movement/dance:
Practice your Calm – execute your Quality.
Paleta wears:
Sansai Coat in Silver, CC Bra in Army, Laser Legging in Army
CC Bra in White, Prism Hoodie in White, CC Hotpant in Black
Omega Sweatshirt in Pink, Saber Pant in Black
Check out Paleta's website and Instagram.
Images by Max Oppenheim, shot at BLOK London.
Save
Save
Save
Save
Save
Save
Save
Save